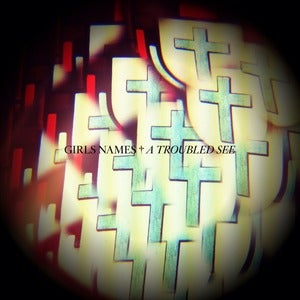 £

3.99
Limited edition split 7" featuring exclusive new tracks from Girls Names and Weird Dreams.
The bands have each designed a side of the sleeve each (with help from Ryan Riley and Gordon Armstrong).
Limited to 300 copies.
Tracklisting
Girls Names - "A Troubled See"
Weird Dreams - "House of Secrets"